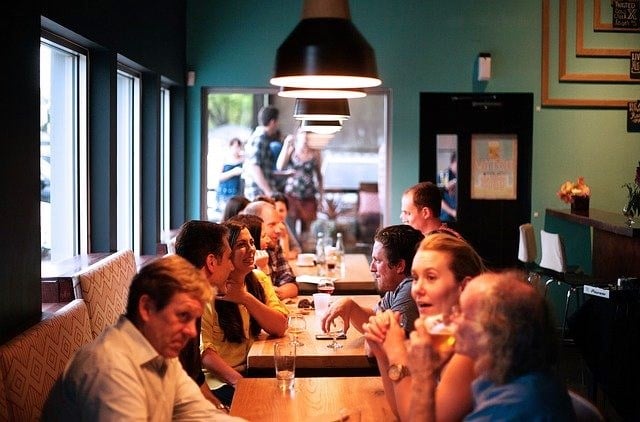 Living in Vienna, Austria is better than living in the U.S. — it just is
As someone who has lived in Vienna, Austria for almost seven years, and enjoyed most of the time I have spent here, every time I go back to the United States to visit my parents, I realize just how many things I think are better about living in Vienna than in the U.S.
Be aware, however, I don't dislike America at all, and I do enjoy every visit I make back there. I just don't want to live there.
If you too are considering living in Austria, and are moving here from the United States, here then are just some of the things you also may quickly realize are far better than what you are experiencing at the moment.
In no particular order then…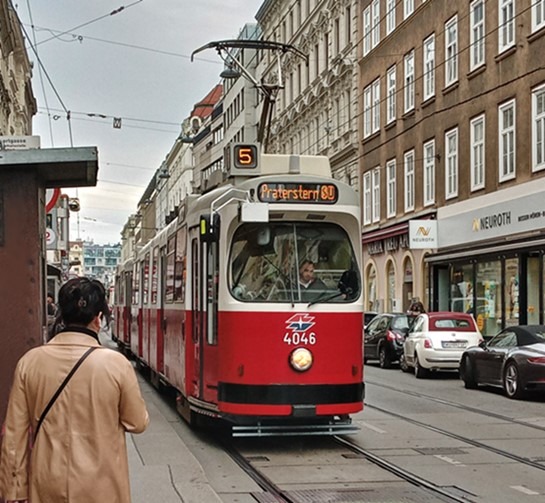 Public transportation
Unlike most of America, where public transportation is either non-existent, expensive, dirty or unsafe, public transportation in Vienna is superb.
For just €365 a year, we get unlimited travel on the underground (U-bahn), trams and buses anywhere we want to go in Vienna.
That is €1 (approximately $1.10) a day for unlimited travel on public transportation that reaches everywhere in the city, is incredibly clean and safe, and with train, bus and tram stops every couple of blocks.
I have not owned a car in the seven years I have lived in Vienna. Nor would I want to.
That alone saves me well over €800 a month ($880), compared to what I used to spend on transportation when I lived in the U.S.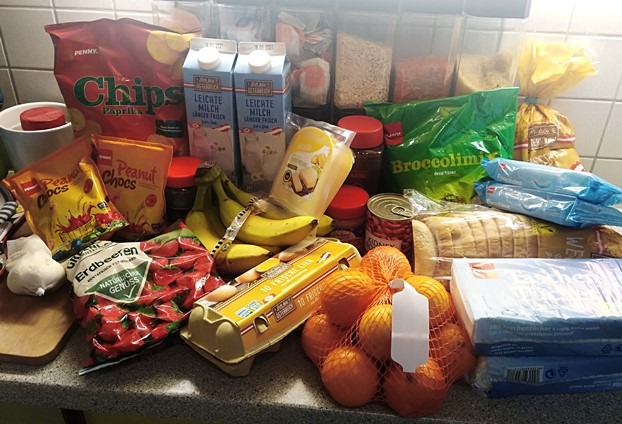 Cost of groceries in Vienna compared to the U.S.
While, like many people living in Vienna, I am bitching about the cost of groceries in 2023 as they have drastically increased in price in the last year compared to what I paid for food for the previous six years, when I check food prices in the U.S., I cannot believe how much cheaper they still are in Austria.
So much so, I recently ran a price comparison for typical food items with my parents who live in North Carolina, and both of us were surprised (them more than me) to learn what I pay for groceries at a typical supermarket in Vienna is 30 to 70 percent cheaper than what they pay in the United States.
And they do most of their shopping at cheaper stores like Walmart and Aldi, while much of what I buy is organic.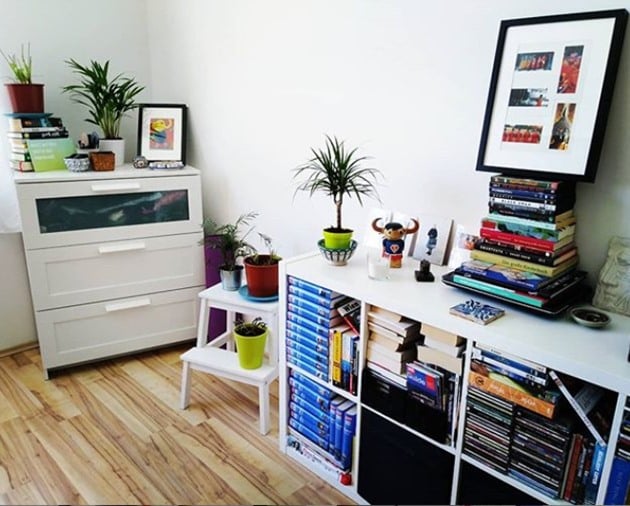 Cost of rent in Vienna, Austria compared to the United States
While I can't possibly compare rent in Vienna to every city in America, I can tell you the rent I pay in Austria is crazy cheap compared to what I would pay for a comparable apartment anywhere in America, let alone in the country's capital city.
In Vienna, I am currently paying €560 a month (approx. $620) for a large studio apartment (small entrance hall, bathroom, separate kitchen, bedroom/living room combined) that is located two blocks from the subway, and one block from a tram and bus stop.
In the country's capital city, no less.
In the small city in North Carolina my parents currently live in, a comparable apartment would be well over $1,100 a month.
In a less convenient area, miles away from public transportation, and without the market, six supermarkets and hundreds of stores I currently have within five blocks of my house and accessible while walking.
Cost of internet in Vienna, Austria
I currently pay €20 a month ($22) for my Wi-Fi Internet access. Access that is fast enough for what I need (and I work online 12 hours a day), is extremely reliable and took me 10 minutes to get connected once I bought a new router.
In the United States, my parents and various friends are paying between $52 and $65 a month for exactly the same Wi-Fi I have.
Who in their right minds thinks that kind of cost is acceptable or affordable?
Cell phones in Vienna, Austria versus the U.S.
My father pays $45 a month for his cell phone and, yes, he is charged that amount every month as he cannot buy cell phone access that he just tops up when he needs to.
In Vienna, I paid €3 ($3.30) for a SIM card and then I pay €10 ($11) for a "top up" for my cell phone every time I need more minutes.
As the minutes that come with my phone, and the Internet access on it, usually last me about three months before I top it up with another €10, I am paying the equivalent of $11 every three months compared to my father's $135.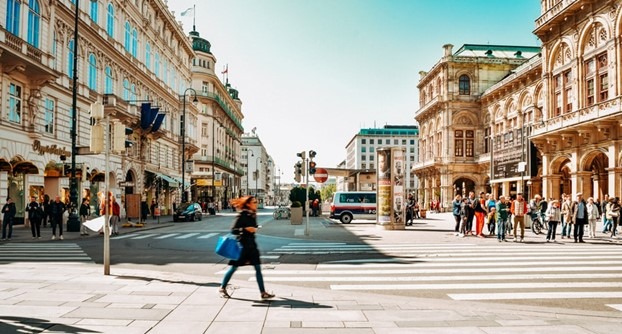 Safety in Vienna versus in the United States
Vienna is not only one of the safest cities in the world, it is one of the safest places in the world with a low crime rate, and very safe streets.
I walk home alone often after 1am and, in seven years of living in the city, have not only never had a problem or a frightening incident, but neither has anyone else I know.
Compare that to the U.S., where I would never walk around alone after dark anywhere I have ever lived, where my next door neighbor in Los Angeles shot and killed his wife then shot and killed himself while I was having a shower in my apartment next door (yes, I heard the gun go off), and where several of my friends have been mugged or assaulted and Vienna, Austria is safer than just about anywhere in the United States.
Including in Vienna's schools, where parents never have to worry about their child being shot while in their classroom, or where children never have to have "active shooter drills" like most American children are forced to sit through.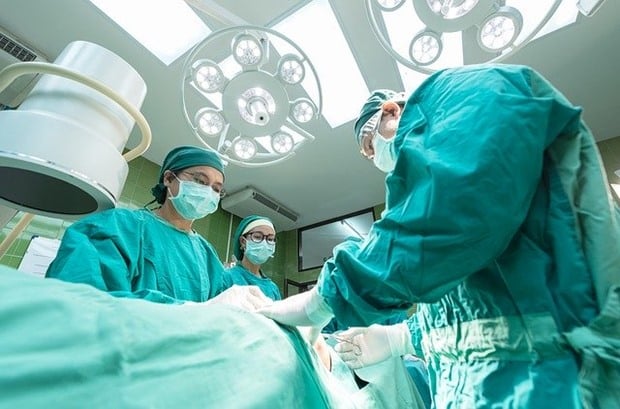 Healthcare in Vienna, Austria compared to healthcare in the U.S.
We have universal healthcare in Austria.
Healthcare that CEO World Magazine's Healthcare Index recently said was the 4th best in the world. The WHO agreed a couple of years ago as well, easily placing Austria in the Top 10.
Now, I couldn't tell you how much I pay for my healthcare as I pay that cost plus various social security and self-employed fees in a lump sum every three months.
But I do know, compared to the more than $900 I would be paying per month back in the U.S. for coverage that isn't anywhere near as good as what I have in Austria, I pay just over half of that.
For healthcare, social security and self-employed fees combined.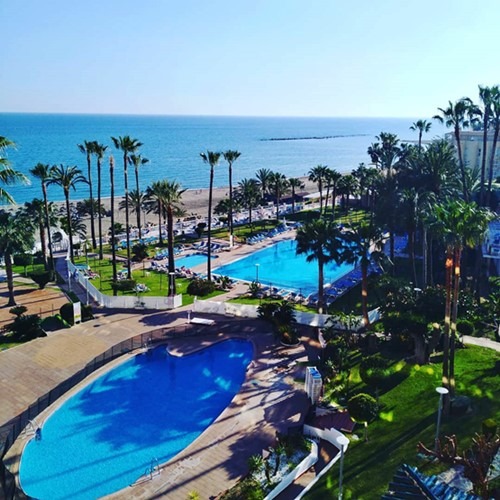 Easy access to all of Europe from Vienna
As Vienna is so fabulously centrally-located, even nowadays when the price of flights has increased quite drastically, I can still fly to most cities in Europe in just two to four hours (or take a train or bus) and for a cost of under $300 round trip.
In fact, I just recently booked a round-trip ticket on Iberia from Vienna to Malaga, Spain for under $190.
Throw in an Airbnb right on the beach and, for under $500, I will soon be enjoying a week's holiday in Spain.
Finally…
And now it is getting late, and I am nowhere near finished talking about what is better about living in Vienna, Austria compared to the United States.
That is why, I will finish here, and be back in a few days. With Part 2.
Thanks for reading so far.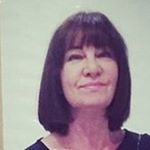 Latest posts by Michelle Topham
(see all)