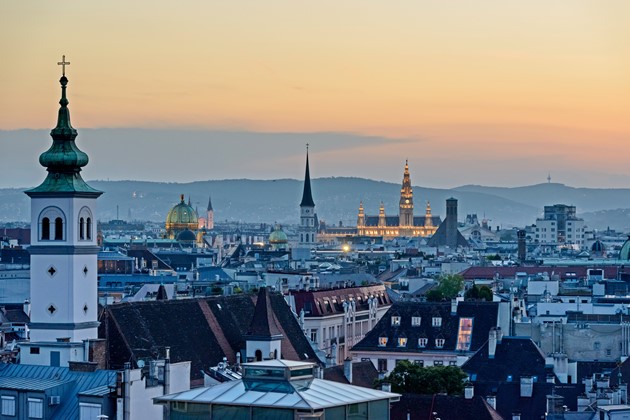 ** Special note: When you consider apartment rent in Vienna, Austria be aware, overall, Vienna is one of Europe's most affordable cities and definitely one of its cheapest capital cities. It is also much more affordable than a city like New York, as the average cost of rent in Vienna is 69.1% cheaper than that city.
If  you will be moving to Vienna, Austria, unless your apartment rent in Vienna is being paid for by a company you are employed by, chances are you will want to know how much your monthly rent is likely to be.
Just like any other city on the planet, apartment rent in Vienna, Austria varies considerably depending on the size and the location — in other words, the specific Vienna district you end up living in.
As of January 1st, 2021, however, this is an idea of what you can expect to pay for apartment rent in Vienna.
Just be aware, this is approximate, as type of building (old or new), the landlord (reasonable or determined to squeeze every euro out of his tenants), district ( (the 1st district is markedly higher than the 16th district, for instance), how close it is to public transportation, and apartment size will have a big impact on your monthly rent payments.
The average cost of apartment rent in Vienna, Austria
Studio apartment         — €450 — €650 — with an average of €570
1 bedroom apartment — €700 — €1,200 (in city center) — with an average of €873
1 bedroom apartment — €500 — €825 (outside the city center) — with an average of €640
3 bedroom apartment — €1,200 — €2,500 (in city center) — with an average of €1, 625
3 bedroom apartment — €900 — €1,800 (outside city center) — with an average of €1,157
You can also keep up-to-date on any changing apartment costs in Vienna in future months by checking Numbeo. They update their information regularly and, from my experience, are quite accurate in the costs they list.
Renting an apartment in Vienna without an agent commission
Do be aware, many apartments in Vienna are only rented via an agent, and a typical agent commission for him/her doing not much more than showing you a few flats can be upwards of the cost of two months' rent.
It is possible to find a flat without paying an agent commission, however, (called 'provisionsfrei' in German). Here is how to do that.
UPDATE: The Austrian provisions fee is ending on July 1st, 2023 — here's what you need to know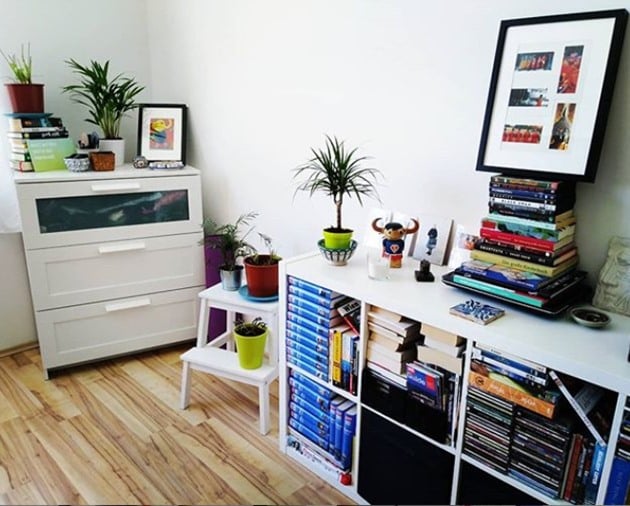 Apartments in Vienna are unfurnished
In most cases, unless you rent through an agency specializing in furnished short-term apartments, most apartments in Vienna are unfurnished when you rent them. That can be a shock for someone moving from a country where many apartments are furnished — and quite an expense.
This means you will also have to calculate how much it will cost to furnish a studio, one-bedroom or more apartment before you move.
If you do not want to spend a huge amount of money furnishing your new Austrian apartment, I recommend starting your search at IKEA.
Not only do they have extremely good quality furniture and household furnishings and accessories, but they also deliver for free if you order over a certain amount.
When I moved into my studio apartment in Vienna, I purchased almost everything I needed from IKEA.
The entire cost was just over €2,600 for furniture, kitchen and bathroom necessities and accessories (minus a bed frame as my apartment comes with a Murphy bed), and a huge savings over if I had furnished the apartment from furniture stores and household stores in the city center.
Ikea Austria's website is currently only available in German, but you can run it through Google Translate if you use the browser add-on, and then order from them that way.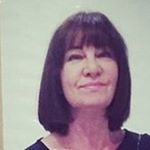 Latest posts by Michelle Topham
(see all)