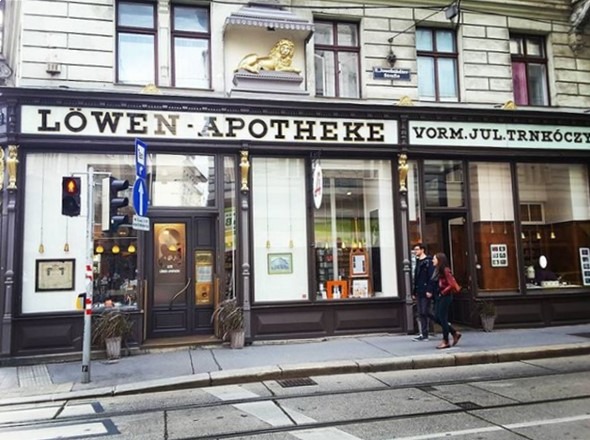 One of the many things I like about living in Vienna, Austria is how organized the local government is when it comes to making it easy to find services you may need.
Services like finding a pharmacy in Vienna. Whether that is due to an emergency situation in the middle of the night, or just because you want to pick up some Ibuprofen while out on your daily walk.
After all, whether you have just moved to the city or are on a short visit here, you may find yourself needing to know how to find a pharmacy in Vienna at some point, right?
Here then is all you need to know to be able to do that. (And, as you will see from the map below, there are many of them)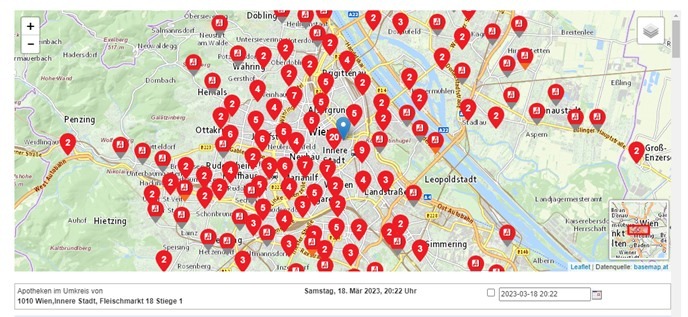 How to find a pharmacy in Vienna, Austria near you
The City of Vienna has set up a handy website that allows you to quickly find a Vienna pharmacy close to where you live, work or a location you may just be visiting on a particular day.
While the website is in German (sadly, no access to non-German services is sometimes where the City of Vienna falls down), you have two choices to make it easier for you if you don't speak the local language.
A) Install the Google translate plug-in and convert the webpage to English or whatever other language you speak, then follow the instructions
or
B) Follow these directions in German —
Click on the red square mid-way down the page that says "Finden Sie Ihre Apotheke"
The page that then appears says this in German:
A pharmacy is always close by – your pharmacists are always there for you.
Also at night as well as on Sundays and public holidays.

Attention: The opening hours of the pharmacies are only displayed on working days (Monday-Saturday), Sundays and public holidays are therefore usually excluded.
Below this you will see two boxes — one headed PLZ oder Ort * and the second one titled Straße und Hausnummer
Key in your Vienna zip code/post code in the first box, and your street and street number (aka house number) in the second one. Now click on Suche Starten, and that will bring up a map of Vienna with the many pharmacist locations pointed out on it.
Click on any red location pointer, and you will see the pharmacist's opening hours and their phone number.
You will also find a list of all the pharmacies close to you, their opening hours, phone numbers and email addresses, and the exact distance from your location to their door.
And that is how you find a pharmacy in Vienna, Austria near you.
Easy right?
RELATED: Finding an emergency pharmacists in Vienna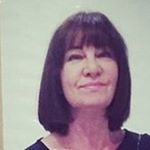 Latest posts by Michelle Topham
(see all)