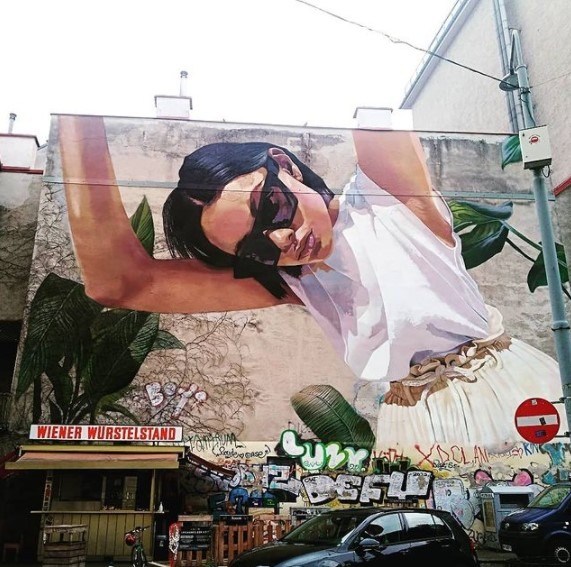 One of the wonderful things about living in Vienna, Austria are the murals that pop up in the city all the time.
Murals that make an otherwise uninteresting street suddenly interesting and beautiful, and murals that allow some of the city's best artists an enormous canvas to show off their work.
This is a relatively new mural in Vienna that was painted earlier this year. It is located at the corner of Pfeilgasse and Strozzigasse in the Josefstadt district of Vienna (see map below).
Josefstadt is Vienna's smallest district, but still features some of its most interesting streets.
In front of the mural is one of Vienna's famous Wiener Würstelstande — sausage stands — where you can buy a variety of the city's famous sausages. This stand is one of its best, and one of its most popular.
And here is a little bit of Vienna history I learnt recently about the Wiener Würstelstande.
Apparently, these sausage stands in Vienna began to pop up when Austria was known as the Austro-Hungarian Empire (between 1867 and 1918).
They were started as a way to give some of the city's disabled veterans a source of income, but were also not allowed to be stationary. So the sausage stands were moved to different parts of the city as the veteran went about his job.
Only in the 1960s did the city finally allow stationary Wiener Würstelstande to exist. Nowadays, of course, Vienna is famous for them.
Next time you walk around the city, be sure to look for some of Vienna's murals. There are hundreds of them, and they really do brighten your day.
And also search for the Wiener Würstelstande. Not only do they sell tasty sausages if you want a quick meal on the go, they are also extremely affordable.
To find more of them check out the 1000Things website, and their article about Wiener Würstelstande. It's in German, but a quick run through Google Translate will tell you all you need to know.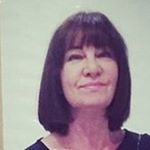 Latest posts by Michelle Topham
(see all)