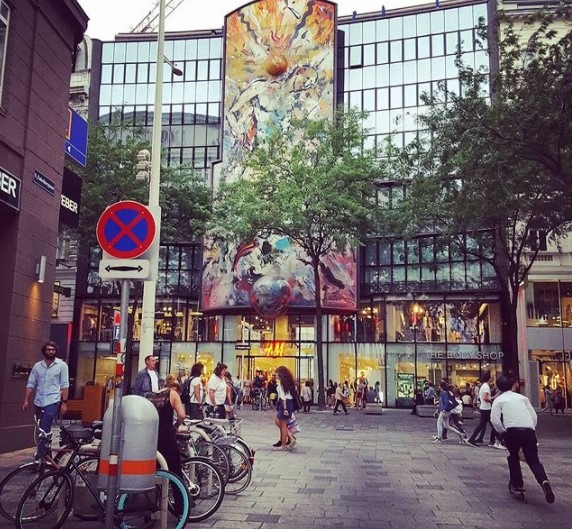 If you are planning a trip to Vienna, Austria and want to stay in a hotel close to Mariahilfer Strasse, the city's main shopping street, there are three hotels I can recommend you consider.
All three are hotels I have either stayed in myself or had friends stay in, and they are all hotels close to Mariahilfer Strasse. One is even on the street itself, so you can't get much closer than that.
All three are also very affordable, yet offer everything you could possibly need for a quick trip to Vienna. Or even for a longer stay.
If shopping in Vienna is something you want to be able to do, you can't go wrong with the city's largest shopping street — Mariahilfer Strasse. You also can't go wrong with staying at one of these hotels.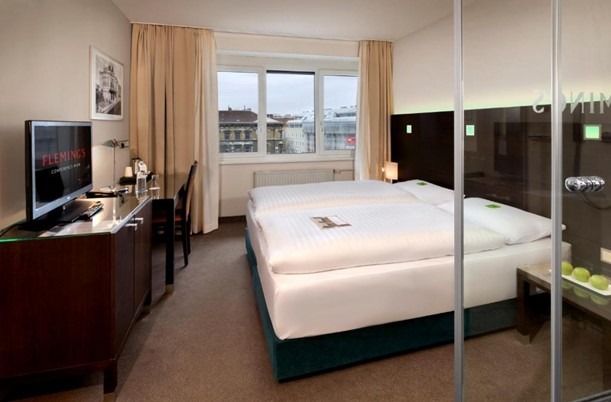 Flemings Conference Hotel Wien
A hotel that has changed its name slightly since I stayed there (it wasn't a 'conference hotel'), this was the first hotel I stayed in on my first trip to Vienna when I stayed at the Flemings Hotel for a week. It was also the same hotel I stayed in on two subsequent trips to the Austrian capital city, as I enjoyed my stay so much.
Flemings Conference Hotel Wien is just two extremely short blocks from Mariahilfer Strasse, as well as right across the street from the Westbahnhof train station, U-bahn (underground) station and various tram lines. So getting to tourist spots across the city is a breeze.
If you arrive by bus from the airport, that airport bus also stops across the street from the hotel. In other words, it could not be more convenient.
Flemings Conference Hotel Wien offers large, comfortable rooms, open-plan bathrooms, air-conditioning and heating, free Wi-fi, satellite TV, a fitness center, a bar, a restaurant and easy access to everything including upper floors for disabled guests. The hotel has parking for those arriving in a car.
It also has one of the best breakfast buffets I have eaten in a restaurant anywhere. The hotel staff is nice too. Prices at the Flemings Conference Hotel Wien are currently as low as €190  for two nights for two people. Easily bookable through Booking.com.
Location: Neubaugürtel 26-28, 07. Neubau, 1070 Vienna, Austria
Ibis Wien Mariahilf
If you are looking for hotels close to Mariahilfer Strasse, you don't get much better than the Ibis Wien Mariahilf, as it is located on a quiet side street just 500 meters from Mariahilfer Strasse itself.
A British friend stayed at this very stylish hotel for four days, so I had a tour of her room, lunch in the hotel's cafe and a drink in the bar. All of it was lovely, and she was thrilled with her hotel choice. Particularly as the price she paid was inexpensive compared to the excellent location.
The rooms at the Ibis Wien Mariahilf are fully-kitted out with everything a traveler would need for several days or several weeks.
Rooms are comfortable with flatscreen TVs and satellite channels, hardwood floors, air conditioning and heat (both vital in summer and winter in Vienna), en suite bathrooms. Wheelchair-accessible rooms are also available. Many of the rooms also have a gorgeous view out over the city, and to beautiful Maria vom Siege church.
The hotel has a nice bar, a lovely cafe and serves an excellent buffet breakfast and superb coffee.
It is also just a couple of minutes walk to two different lines of the U-bahn underground train station, which makes it simple to get around the city. Booking.com makes booking rooms easy.
Prices are currently running as low as €179 for two people for two nights.
Location: Mariahilfer Gürtel 22-24, 06. Mariahilf, 1060 Vienna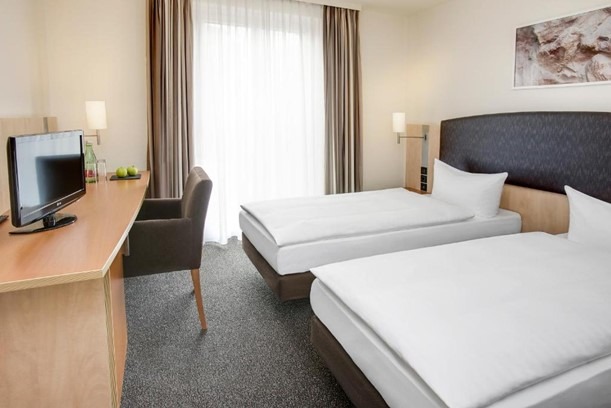 IntercityHotel Wien
The IntercityHotel Wien is located slap bang on Mariahilfer Strasse itself, and is the hotel American friends of mine stayed at for a week. They wanted somewhere as convenient as possible to public transportation, restaurants, bars and shops so they didn't have to spend their time in Vienna traveling around too much.
That the city's main museum district is just a few blocks walk thrilled them even more. When they took a train from Vienna for a day trip to Linz, they were also amazed the train station (Westbahnhof) and the bus stop for the airport bus was at the end of the block.
It is also just a few steps from an U-bahn (underground train) station.
In other words, the IntercityHotel Wien is one of the best-located hotels in all of Vienna.
Rooms come with the usual amenities — en suite bathroom, free Wi-fi, hairdryer, flat screen TV and satellite channels, large bathrooms, air conditioning and heat, and a safe. Disabled guests will also find everything to be easily accessible.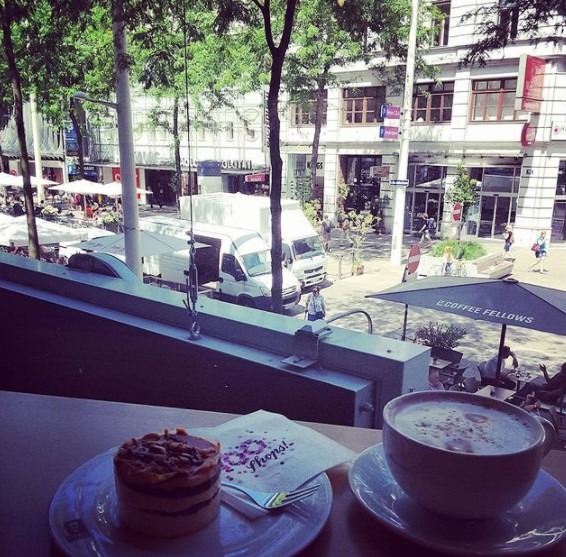 The hotel throws in another fun thing in their room rate too — a public transportation pass for the length of your stay — so all your trips around the city on trams, underground and buses are also free.
The IntercityHotel Wien has a nice bar, a lovely restaurant and their buffet breakfast is very good. (Yes, I ate there).
Room rates currently start at €210 for two people for two nights. You can book through Booking.com (and no, I don't get a commission for recommending them. I have just used them for many nights around the world in the last 10 years, and never had a problem with a single booking)
Location: Mariahilfer Straße 122, Ecke Kaiserstraße 1-3, 07. Neubau, 1070 Vienna
Staying at one of these three hotels close to Mariahilfer Strasse will make your trip to Vienna even more wonderful.
To get an idea of what you can expect around the area when you get there, take a walk the full-length of Mariahilfer Strasse via the video below.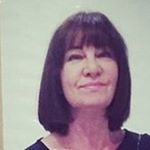 Latest posts by Michelle Topham
(see all)