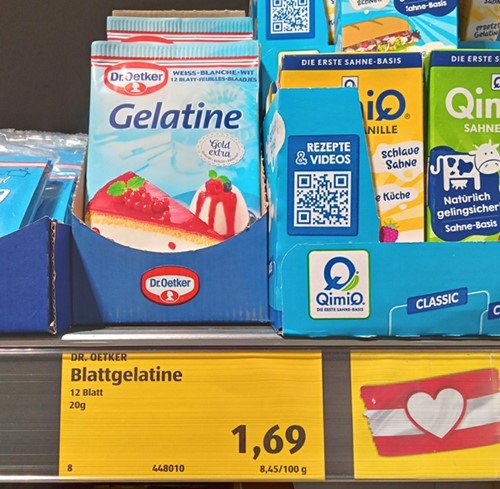 Finding gelatin in Vienna shouldn't take more than a few minutes
If you have just moved to Vienna, Austria, or are staying here in an Airbnb or other short-term apartment, you may find yourself wanting to make something that requires gelatin as one of its ingredients.
Or you may, like me at one point, be taking gelatin daily as a way to strengthen your nails and improve your skin texture or, help with arthritis, or to even aid in losing weight (and yes, some studies have proven gelatin to be beneficial for that).
You may even take a daily dose of gelatin as a way to help control your blood sugar due to type 2 diabetes.
If you are using gelatin for any of these reasons or for any others, you will obviously want to know where to buy gelatin in Vienna, Austria.
And to be able to find it quickly.
As, let's face it, who wants to schlep from shop to shop in a new city looking for something you know how to easily find in your home country.
Here then is where to buy gelatin in Vienna, Austria, along with a few hints on where you may find it for the cheapest price.
Which shops sell gelatin in Vienna?
Called 'Gelatine' in German (same stuff), most of the time it comes in what Austrians call 'Blattgelatine' (see photo above).
That simply means 'sheet of gelatine', and is generally sold with several sheets of gelatin per packet that you can then dissolve in water or another liquid.
As you might expect, the easiest way to buy gelatin in Vienna is to head to one of the supermarkets close to where you are staying.
And, yes, that is one of the many fabulous things about Vienna. There are supermarkets everywhere, with some areas of the city even having a couple on one block.
With most supermarkets in Vienna selling gelatin, though, there are usually two supermarkets where I purchase it, but that is only due to both being closest to my apartment.
Those two supermarkets are Hofer (the same company as Aldi in the U.S., UK and other European countries) and Penny Markt.
At Hofer, as of yesterday, the Dr. Oetker brand of gelatin was selling for €1.69 (approx. $1.85) (photo above) for a packet of 12 sheets. The price is usually around the same at Penny Markt.
Compare that then to a supermarket like Spar, where the price for 'Blattgelatine' is €1.99, which is a 30 cents higher price for the exact same brand of gelatin.
However, before you dismiss Spar as "more expensive", that Vienna supermarket actually carries their own brand of gelatin called SPAR Natur*pur. (See photo below)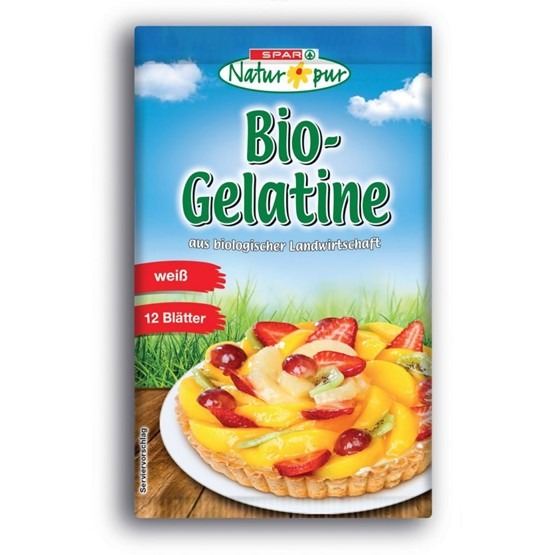 That is an organic gelatin, with a packet of 12 sheets (the same weight as the Dr. Oetker brand) selling for just €1.39.
Billa, another major supermarket in Vienna, is also currently selling the same Dr. Oetker brand of sheet gelatin for €1.99, which again is more expensive than Hofer.
However…. (and yes, there are often howevers with supermarkets in Vienna, so shopping carefully is the answer), Billa also sells a box of Dr. Oetker brand gelatin gel that will give you a total of 201 grams of gelatin (3 sachets of gelatin weighing 67 grams each — the equivalent of 18 sheets of gelatine) for just €2.29.
In other words, you can buy gelatin at just about any supermarket in Vienna, but prices will vary depending on the amount you buy.
Remember too, prices do increase over time, but every supermarket has different products on sale every week, so you may even be pleasantly surprised to shop for gelatin in Vienna and discover it is cheaper, that week at least, than you expected.
And, as for the quality of the different brands of gelatin in Vienna, I have used both Dr. Oetker and the SPAR Natur*pur brand, many times for both, and found them both to be excellent quality.
Dr. Oetker also produces an organic gelatin (** Organic is labeled 'Bio' here in Austria), although it may not be available in every supermarket.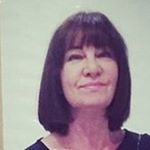 Latest posts by Michelle Topham
(see all)