One of the things I bought every year during the first few years I lived in Vienna was the Kunsthistorisches Museum's Annual Ticket.
For the current price of just €53.00, that ticket allows you to visit the Kunsthistorisches as many times as you want for a year, along with unlimited visits to six other museums.
Even though the Kunsthistorisches' Annual Ticket has increased by a few euros recently, in my opinion, it is still one of the best deals in Vienna and something I will be buying again this year, now Vienna's Covid restrictions have finally ended everywhere.
Especially as the ticket not only allows you access to the Kunsthistorisches' permanent exhibits, but also to the museum's temporary installations.
Installations like the just-begun Female Perspectives on Vermeer exhibition at the Kunsthistorisches Museum Vienna, which opened on March 21st, 2023 and will run through 25th June, 2023.
For fans of Vermeer in particular, as well as Dutch masters in general, this unusual exhibition could be a must see.
What is the Female Perspectives on Vermeer exhibition at the Kunsthistorisches Museum?
The latest Kunsthistorisches exhibition is an interesting one as it looks at Johannes Vermeer's The Art of Painting.
A painting that is owned by the Austrian Republic, and is currently on permanent display at Vienna's Kunsthistorisches Museum. And a painting that was acquired by Adolf Hitler in 1940 as part of the collection for his planned-but-never-built Linz Art Museum.
In the new exhibition, the famous Vermeer painting is juxtaposed with works by two female artists.
One, Maria van Oosterwijck a painter from Vermeer's day who specialized in painting flowers.
The other, Maria Lassnig, the late Austrian artist who created an animated film in 1976 called Art Education. A film that was her "feminist parody" of the Vermeer painting.
Learn more about the ongoing Female Perspectives on Vermeer exhibition at the Kunsthistorisches Museum Vienna on the museum's website, where you can also buy single tickets or go with the fabulous deal of an annual option.
You can learn more about Vermeer's 'The Art of Painting' in the excellent SmartHistory video below or, if you prefer German commentary, in the video from the Kunsthistorisches itself.
You will find Vienna's Kunsthistorisches Museum at Maria-Theresien-Platz, 1010, Vienna.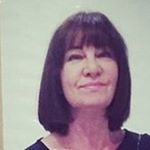 Latest posts by Michelle Topham
(see all)