Muse back in concert in Austria for first time in seven years
Iconic English rock band Muse is performing in Lower Austria on Saturday, June 3th, 2023 at Stadion Wiener Neustadt, one of Austria's largest outdoor stadiums and with a capacity to accommodate 4,290 people.
The last time Muse performed in Austria was seven years ago, so now that the band is finally coming back it is quite a big deal.
Muse is currently on their Will of the People World Tour, in support of their ninth studio album of the same name.
An album that charted at #1 on the Austrian Albums chart, as well as at #1 on charts in 10 other countries.
The over-a-year-long Will of the People World Tour is scheduled to end in July, with the Muse concert in Austria one of more than 20 concerts still to be performed in cities around Europe.
Muse's last concert on the tour in Europe will take place on July 22nd in Milan, Italy.
What is the set list for Muse's Will of the People World Tour in Austria?
While nobody but the band can tell you what their final set list will be by the time they get to Austria, previous concerts on the Will of the People World Tour have reportedly been a variation of these songs:
"Will of the People"
"Hysteria"
"Psycho"
"Map of the Problematique" or "Stockholm Syndrome" or "Bliss" or "Citizen Erased"
"Won't Stand Down"
"Compliance"
"Thought Contagion"
"Verona"
"Time Is Running Out"
"The 2nd Law: Isolated System"
"Undisclosed Desires" or "Resistance"
"You Make Me Feel Like It's Halloween"
"Madness"
"We Are Fucking Fucked"
"The Dark Side"
"Supermassive Black Hole"
"Plug In Baby"
"Behold, the Glove"
"Uprising"
"Starlight"
With a set list that superb, if you are interested in grabbing tickets for the Muse concert in Austria's Stadion Wiener Neustadt then, where can you buy them?
And are there actually any left?
Where to buy tickets for the Muse concert at Stadion Wiener Neustadt?
While the majority of tickets for the upcoming Muse concert in Austria have already been sold, there are still a few tickets left.
They are being sold via Eventim Germany or oe ticket with only the Standing Room – Grandstand tickets still available.
They sell for €96.40 per person plus tax.
You might want to grab your tickets fast though, as the concert is just over three weeks away, and likely to very quickly sell out.
How to get to Stadion Wiener Neustadt from Vienna?
If you will be in Vienna around the time of the Muse concert at Stadion Wiener Neustadt, you may be wondering how to get there?
You can do that by train, bus, taxi or car, with Rome2Rio giving great instructions as to how to do all of those.
If you buy tickets through oeticket, they are also selling shuttle bus tickets if you want to do it even easier.
Station Wiener Neustadt is located at:
Ferdinand Graf von Zeppelin Straße 10
2700 Wiener Neustadt, Austria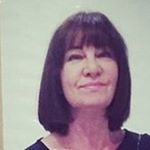 Latest posts by Michelle Topham
(see all)