While Austrian authorities say there were more than 30 avalanches in the Tyrol area of the Austrian Alps over the weekend, they also announced at least eight deaths.
Three of the deaths in Austrian ski resorts were of Chinese, German and New Zealander skiiers on Saturday.
The New Zealander, a 17-year-old boy, had been skiing away from designated ski runs, and was found dead in Kaltenbach on Saturday.
The second, a German man in his 50s, was found dead in the Kleinwalsertal valley on Saturday.
A 32-year-old Chinese citizen, who was also likely skiing off designated areas, was also killed in an avalanche.
Five other deaths of skiiers, a ski guide, and a man who was killed while using a snow plow to move snow were reported on Sunday.
As avalanche risk in the Austrian Alps continues to be high over the next few days due to heavy snowfall, Austrian authorities say many popular ski areas are under a level 4 avalanche warning, which is the second highest level.
That means the danger level is high, with mid to very large avalanches possible.
During a level 4 avalanche alert, authorities recommend inexperienced skiers stick to designated ski runs where the risk of avalanche is drastically reduced, and for those skiers who are more experienced to avoid areas that have steep terrain.
Avalanches occur more often on terrain that is between 35 to 50 degrees, and can often easily be triggered by the weight of a skiier moving across snow that is unstable.
Should you be planning a ski trip in Austria in the next few days, you can keep an eye on up-to-date news about avalanches and the chances of future ones via the website Avalanche Report.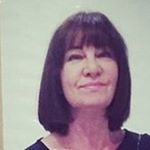 Latest posts by Michelle Topham
(see all)