How I started using wien-airport-transfer.com for my Vienna airport taxi needs
For the first three years I lived in Vienna, if I was heading out of the city on a flight or flying into Vienna's Schwechat Airport and needing to get home, I always took the airport bus.
An inexpensive and convenient bus service that runs from Westbahnhof Station to the airport and back.
Then it dawned on me, rather than stress myself out dragging my suitcase across the city to take a bus, surely there must be an affordable taxi service that could pick me up at my apartment building door and get me to Schwechat Airport and back?
(And no, I don't use Uber as I dislike their worldwide business practices).
So I headed to a Vienna-based Facebook group to ask.
Out of the recommendations I quickly received, two people mentioned the website wien-airport-transfer.com.
Both said they used that Vienna airport taxi service often, and neither had ever had a problem.
So I compared their charges to those other Vienna airport taxi services were charging, saw they were one of the cheaper ones, and booked a car.
Needless to say, as I am now recommending the services of wien-airport-transfer.com to others, you must have figured out I loved them from the very first taxi I took.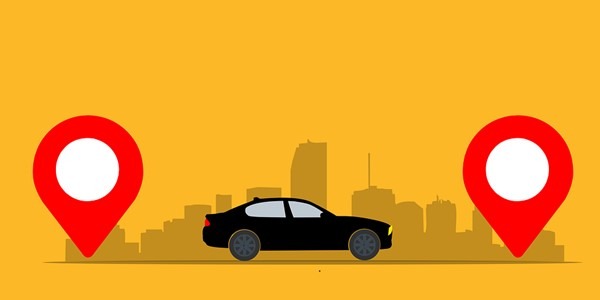 Why is wien-airport-transfer.com so good?
Of course, like just about any review you read online, this is based on personal opinion and personal experience, and that I am careful about the services I use.
I have been a fan of wien-airport-transfer.com since the first airport taxi I took, though, as there are so many reasons to love them.
A set price (currently €35) is charged for a regular-sized car from Vienna to the airport or from Schwechat Airport to a city address. It does not matter where you will be traveling to/from in Vienna. The price remains the same, and there are no hidden costs.
Booking a taxi from the city to Vienna airport is easy. Go to their website, choose either Taxi to the Airport or Taxi from the Airport, and complete the information asked — name, pick up address, date and time, how many people will be traveling and the type of vehicle you would like (they offer regular sized cars up to mini vans (currently € 60) that seat 8 people) etc. Once you book the taxi, you receive confirmation via e-mail within minutes.
You can order in English. When I started looking for a Vienna airport taxi service, I discovered one company that only had an option to order a taxi in German. My German isn't great, and I certainly didn't want to chance making mistakes with it when I needed a taxi to Vienna airport. No problem with wien-airport-transfer.com, however, as they have online taxi booking forms in both German and English.
Drivers are on time. I am stressed enough when traveling, without worrying about a taxi driver not arriving on time. I have now used wien-airport-transfer.com for 8 trips, and the driver has arrived on time every time. In fact, they have always been a few minutes early. Even when I arrived back from the United States and had to get a Covid-19 test before leaving the airport area, the taxi driver arrived early and waited for me. No problem. No complaints.
Drivers are polite, friendly and pleasant. I have had several drivers from wien-airport-transfer.com drive me to Vienna's Schwechat Airport or pick me up there and drive me home. All have been polite, friendly and pleasant. A couple have even had excellent English skills and have been happy to chat, making the travel time more pleasant.
Drivers drive safely. Now I am not one of those people who is picky about the person driving me, as long as they don't drive like a bat out of hell. After all, I would like to arrive at Schwechat Airport in one piece, or arrive home without having had a heart attack on the way. With drivers from wien-airport-transfer.com, I have never had a single complaint. They all stick to the speed limit, but still get me there on time. Safety has been a big priority for every driver I have had, and I appreciate that.
They drive around the clock. It doesn't matter what time you need a Vienna airport taxi — either to or from the airport — they pick up around the clock. My earliest pick up time was 4:30 am and, even then, my driver was 20 minutes early and already waiting outside when I arrived downstairs to look for him. That 'drive around the clock' also applies 365 days a year.
Cars are clean and comfortable. Every single time.
In other words, if you are looking for a reliable and affordable Vienna airport taxi service — either to Vienna's Schwechat Airport or from the airport to your home, hotel or business, I recommend you give wien-airport-transfer.com a try.
From my experiences with the company, I think you will be very satisfied.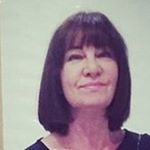 Latest posts by Michelle Topham
(see all)