Corruption in Austria increased in 2021 according to CPI
If you have lived in Austria over the last year, you already know corruption was on the minds of millions of Austrians in 2021.
Much of the public's perception of corruption in Austria is due to light being shone on the alleged actions of Chancellor Sebastian Kurz, then head of the governing Austrian People's Party (ÖVP).
Kurz resigned in late 2021, but the ÖVP is still in power in coalition with the Greens. A party that, at this point, is also distrusted and disliked by a large number of the voters who once voted for them.
That is why it will not be a shock to many Austrians to learn the newly released Corruption Perceptions Index 2021 reports corruption in Austria increased in 2021 over the previous year.
Ranking #13 out of 180 on the Index, and down from #11 in 2020, Austria scored 74 out of a possible 100 points.
According to the Index, scores are calculated from "at least 3 data sources drawn from 13 different corruption surveys and assessments", all of which were compiled by reputable institutions like the World Economic Forum and the World Bank.
Transparency International itself partially explains Austria's fall in corruption perceptions ranking this way:
Despite having improved since 2012, the last three years have shown signs of decline in Austria (74). The government has delayed implementing a national anti-corruption strategy under cover of Covid-19.  Meanwhile, allegations broke in October, 2021 that (now former) Chancellor Sebastian Kurz bribed journalists and pollsters using public funds in his 2017 election campaign.
Meanwhile, ranking higher than Austria on the Corruption Perceptions Index 2021 are other European countries the United Kingdom (ranked in Austria's former position at 11), Germany (10), Luxembourg (9), Netherlands (8), Switzerland (7), Sweden (4), and Norway (4).
Two other European countries, Denmark and Finland, tied with New Zealand for the top spot — the three countries perceived to be the least corrupt in the world in 2021.
Unfortunately for Austria, after a few years of climbing in the rankings, the country's perceived corruption score has been falling on the Index since 2019.
That year was when the first Sebastian Kurz government was dismissed by Austria's National Council due to a motion of no confidence after the so-called 'Ibiza Affair'.
An event that also embarrassed Austria on the world stage.
With the ÖVP and the Greens still in power in Austria even after Kurz is gone, and neither appearing willingly to deal with the problems that are causing many Austrians to worry about the country's democracy, it is unfortunately possible Austria's ranking on the Corruption Perceptions Index next year could be the same.
Or even worse. Depending on how 2022 pans out.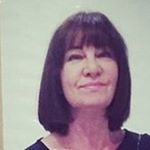 Latest posts by Michelle Topham
(see all)