Vienna is wonderful for 10 months of the year — it's the place I escape from in July and August
Now before I get started, let me point out I am a huge fan of Vienna, Austria. So much so, I moved to the city 7 years ago and have lived here ever since.
I am not, however, a fan of Vienna in the summer, and that is why I leave the city some time in July every year and do not return until early September.
Why am I not a fan of July and August in Vienna, and why have I come up with 4 reasons why you should not visit Vienna in the summer either?
If any of the following things about the Austrian capital would bother you like they sometimes bother the hell out of me, then you may want to avoid a trip to the Austrian capital mid-year.
After all, there are 10 other months where I think Vienna is one of the best cities in the world. July and August are just not two of them.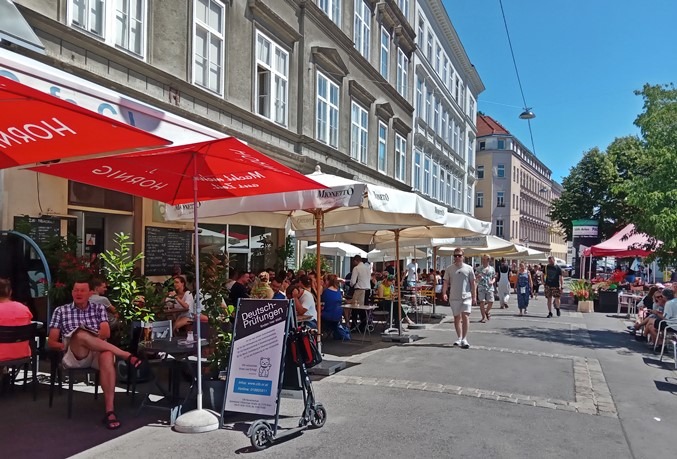 The Viennese haven't heard of air-conditioning
Now, of course I am being fascetious when I make that remark as, yes, you can find air-conditioning in Vienna.
Unfortunately, it is not in many of the places you will go if you visit Vienna (or even live here) and, during the often brutal months of July and August when the heat can reach 100 degrees (38c for those of you who are not American), it can make life very uncomfortable.
You will find air-conditioning in Vienna in supermarkets, banks, museums and movie theaters (most, but not all) and some of the larger stores.
Your hotel should also be air-conditioned, although some of the smaller guest houses may not be.
Trams, buses and subway trains will usually be air-conditioned, but not the older ones.
You will not find air-conditioning in Vienna in a huge number of restaurants, cafes or bars, most smallers shops and bakeries and, if you visit friends at their apartment, in a huge percentage of Vienna's apartment buildings.
For Americans, and for many people from Asia and the Middle East however, even if a store, supermarket, restaurant or cafe does have air-conditioning, it will rarely be at the level of air-conditioning you will find in just about every building where you are from.
That sometimes means, while it might feel a little cooler inside, you may still feel a slight uncomfortable mugginess in the air the longer you remain there.
In other words, if you expect chill-in-the-air air-conditioned heaven like you experience just about anywhere in America and in many parts of Asia and the Middle East, you should not visit Vienna in the summer.
You will not only be extremely disappointed at the lack of cool places to go, but very very very physically uncomfortable.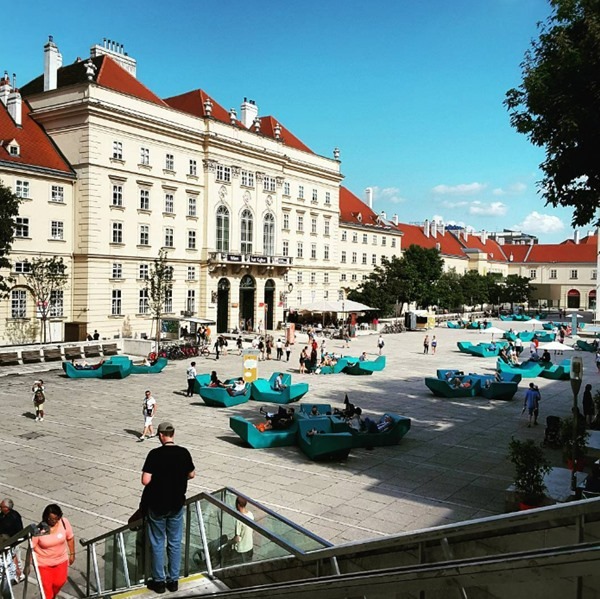 The tourist crowds
Vienna is one of the world's most-visited tourist spots so, as you might expect, it can be incredibly crowded in the typical tourist areas during June, July and August.
That can often translate to lines at ticket counters at the museums and other tourist attractions, crowds on the subway (U-bahn) and on trams and buses, and crowds when you enter the city's wonderful museums, palaces and concert halls.
In July and August there are also often huge groups of Asian tourists who travel in guided groups around Vienna's tourist destinations.
Nothing against Asians, of course, (I lived in Asia for 15 years and loved it) but as they often visit tourist spots in large numbers, it can make an already crowded tourist spot even worse.
Head to Vienna in the cooler months, however, and while there will still be plenty of tourists, you don't usually see the huge throngs that are typical in the summer.
Construction in Vienna occurs mainly in the summer months
The day I moved to Vienna and took a taxi to my hotel, I was driven from the airport by a Turkish taxi driver who had lived in the city for 22 years.
When I asked him "Do you like living in Vienna?", he immediately responded "No".
When I asked why, his quick response was "The Viennese are not friendly, and the construction in Vienna in the summer is everywhere".
Seven years later, I can honestly say, "Yes, the Viennese are generally not friendly, and yes, the construction in Vienna in the summer is everywhere".
The construction occurs in the city mainly in the summer months, of course, due to Austria's cold winters.
Let's face it, it would be difficult to begin a complicated street construction project or a large building renovation in November through March, when temperatures can fall below zero, the ground is hard, and snow could occur at any moment.
That is why, on a visit to Vienna in the summer, you will see construction all over the city.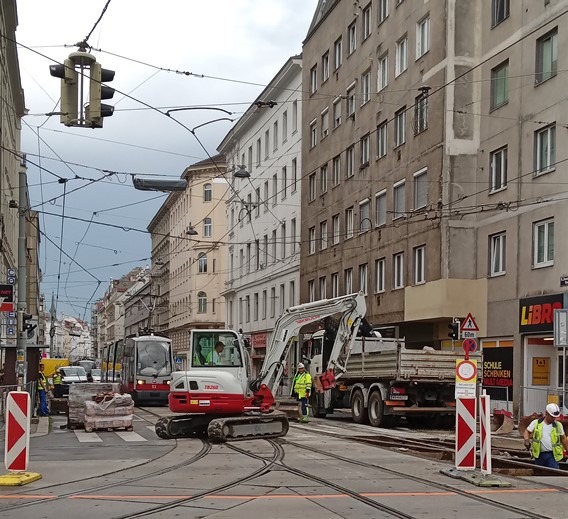 Whether it is roads dug up (there are two roads into my neighborhood, one of them has currently been dug up since May), or apartment buildings being renovated and covered in construction sheeting and scaffolding, you will see this in Vienna in the summer every couple of blocks.
Three or four years ago, even half of the popular Museums Quartier was under scaffolding and construction sheeting, as some sort of renovation was going on there as well.
Hotel prices are more expensive in Vienna in the summer
And, of course, the fourth reason not to visit Vienna in the summer.
Just like anywhere in the world, if you visit Vienna in the summer, you can expect to pay 20 percent or higher hotel prices compared to much of the rest of the year.
As hotel rooms are not that cheap in the city to begin with, it can make a visit to Vienna in the summer quite pricey.
Visit in February through May or September and October, however, and you will usually find hotel prices are quite a bit lower.
And those are four reasons not to visit Vienna, Austria in the summer.
I will be back in a few days to tell you why you should. (Because you should always get two sides of the argument, eh?)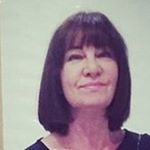 Latest posts by Michelle Topham
(see all)