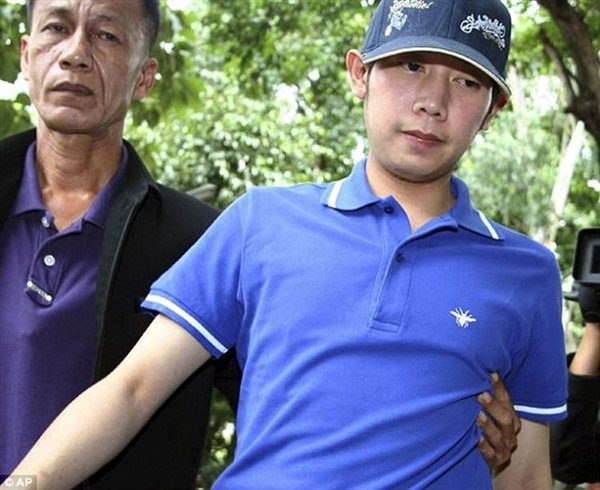 Vice chairman of the Thai House committee on police affairs, Sanya Nilsupan, has claimed the Royal Thai Police (RTP) believe Thai fugitive and Red Bull heir Vorayuth 'Boss' Yoovidhya is currently in Austria.
While they do not have evidence to support that claim, they believe it to be true, and are now asking Austrian authorities to verify if he is living here.
If so, they want him tracked down and arrested.
While Red Bull was originally founded in Thailand by Vorayuth's grandfather Chaleo Yoovidhya under the name Krating Daeng (Red Bull in Thai), Red Bull GmbH is an Austrian company.
That could be one of the reasons why the RTP seem to be now concentrating their search for Vorayuth in Austria.
Vorayuth currently has an Interpol red notice out for his arrest, which also leaves the question, if he is in Austria, how was he allowed entry into the country, particularly in a time of tightened borders due to Covid-19?
And how does he seem to be so freely traveling the world?
The Red Bull heir hit-and-run and the killing of a Thai police officer
When Red Bull heir Vorayuth 'Boss' Yoovidhya was allegedly involved in a hit-and-run crash in Bangkok, Thailand in September, 2012, as a daily Red Bull user, I stopped buying Red Bull soon after.
After all, in my opinion, if you buy a drink from a company whose heir has just been accused of a drug-fueled crash that killed a police officer, and who then fled the scene and tried to blame it on his chauffeur, you are indirectly financially supporting him.
At the time of Vorayuth's hit-and-run, I had been living in Thailand for 10 years and had several Thai friends whose family members were police officers.
When the news of Vorayuth's hit-and-run, followed by his desperate efforts to evade the legal system became national news, to them and to most other non-affluent Thais it was just one more instance of how a Thai 'hi-so' (a high-society individual) can so easily get away with anything.
As long as they have the money and the influence to do so.
Vorayuth's father Chalerm is the second wealthiest person in Thailand with, according to Forbes magazine in 2017, an estimated fortune of $20.2 billion.
Since Vorayuth's hit-and-run, and his subsequent fleeing from Thailand so charges against him could not be properly pursued, most of the charges against him have been dropped.
Primarily due to the  statute of limitations expiring, but also because of the endemic corruption in Thailand which often allows the wealthy to escape the criminal justice system.
In 2020, Thailand's Attorney General tried to drop all remaining charges against Vorayuth 'Boss' Yoovidhya, but public outcry in Thailand was so fast and so loud, he quickly had to reverse his decision.
At the current time, although several charges have now expired, there are still two charges active against Vorayuth.
They are:
A charge for narcotics use after a drug test came up positive for cocaine use. That charge expires on September 3rd, 2022.
Reckless driving causing death. That charge will expire in 2027.
In other words, if Vorayuth can stay out of Thailand until 2027, he can then return home and get on with his life secure in the knowledge he will never spend a day in jail for the alleged killing of Thai police officer Wichian Klanprasert.
An officer, by the way, who was on the streets of Bangkok early in the morning on his way to a burglary call when he was hit by a speeding Ferrari driven by Vorayuth. A Ferrari that then dragged his body for more than 100 meters before fleeing the scene.
In following weeks, Vorayuth postponed eight court appearances, and then eventually fled the country.
If Vorayuth 'Boss' Yoovidhya is in Austria then, wouldn't it be an achievement to be proud of for Austrian authorities, if they can apprehend him and hand him over to the Thai RTP?
Especially when so many other law enforcement authorities around the world seem to have failed.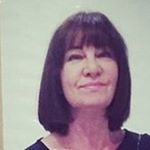 Latest posts by Michelle Topham
(see all)