When you think about Austrians that have won something no other Austrian has won for decades, my mind immediately jumps to Conchita Wurst.
Conchita, as you probably know if you are Austrian, won the Eurovision Song Contest back in 2014, making her win the first time Austria had won that international contest in 48 years.
Austrian cyclist Anna Kiesenhofer has Conchita beat by quite a few years, however, as she just won Austria's first gold medal in cycling since 1896.
Yes, that was in the first ever modern Olympic Games and, yes, that means Kiesenhofer is the proud winner of Austria's first gold medal in that sport in 125 years.
Anna Kiesenhofer had a plan and stuck to it?
I watched Kiesenhofer's race at home in the U.S., where I am currently staying with my parents. Both my mother and father are obsessed with cycling, so watch most races, including at the Olympics.
At the time Anna Kiesenhofer won her gold medal, I commented to my father I bet she had devised a strict plan for herself going into the Olympics. A plan she would likely have stuck to, no matter what happened during the race.
My opinion about that was formed due to three things.
First, Kiesenhofer is a mathematician (she has a PhD in applied mathematics from the Polytechnic University of Catalonia in Barcelona), and mathematicians tend to have analytical minds. That often means they calculate something, and then base their future decisions on those calculations.
Secondly, I had read Anna Kiesenhofer had recently been studying the effects of heat on the body.
Knowing much of Japan in summer can be incredibly hot and humid, it seemed to me she had a specific reason for studying that specific issue. Namely, how she herself could overcome those effects as much as possible, to the detriment of her fellow racers.
Finally, something about Kiesenhofer and how she cycled that race told me she was an extremely independent person who played by her own rules.
After all, you don't usually expect a rider who is in the breakaway for much of the race to then leave that small group of riders with still 40 kilometers to go and ride off alone.
That, however, is what Kiesenhofer did, and that is why she is now an Olympic gold medalist.
Kiesenhofer herself told CNN she thinks her win was partially due to being independent.
"I dare to be different, I have a different approach, and this means I am also unpredictable. And that's what happened yesterday. People didn't predict, people didn't think that I might win".
The Olympic gold medalist also went on to say being different is why she is no longer part of a professional team, as that type of cycling just doesn't suit her.
"It just didn't fit my character. I like to be independent. I like to make my choices like my training plan, my races and so on. I have just this lonely fighter approach."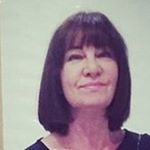 Latest posts by Michelle Topham
(see all)