A German motorcyclist had a lucky escape on Friday when the rider miscalculated a bend in a mountain road and fell more than 45 meters into a ravine.
The 53-year-old woman, so far unnamed by local news media, was riding along with a partner in the Au area of Vorarlberg yesterday when she miscalculated a bend in the road and, thus, a subsequent bridge.
Due to her mistake, the German woman first fell 10 meters down an enbankment and then a further 45 meters off the edge and into a deep mountain ravine.
Miraculously, she only suffered "minor injuries", although the fall itself must have almost terrified her to death.
According to the Austrian newspaper Kronen Zeitung, the motorcyclist was on the Großtobelbrücke around 4pm on Friday when she decided to move into the left-hand lane right before the Grosstobel bridge.
Due to this, she smashed into the bridge wall.
The cyclist was then flung over the bridge, down and embankment and into the ravine.
Her partner then alerted Austrian police and rescue services who arrived quickly at the scene, and were able to extricate the woman from the ravine via a crane.
They also had to rescue her partner, who had scrambled down the ravine's side to tend to his wife.
The woman was then transported to Krankenhaus Reuthe (the local hospital) where she was treated for her minor injuries.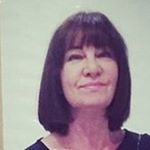 Latest posts by Michelle Topham
(see all)